Warning !!! This page is vim compliant !!!
Hello World, please to meet you
This is a good url for you French guys
A presentation made in a meeting for a French School in 2003 at Nancy-France
A presentation made at Libr'east in 2004 at Marne la vallée-France
Presentation made at Solution linux in 2005 at Paris/CNIT
Snapshop of the French release notes
If you want to drink a good beer with me at Sous Bock, please contact me at gioria@FreeBSD.org
My Personal web page
My Resume in French . I'm ready to hear about a new job everytime. My Resume in English is available on request


This a old(1998) photo from me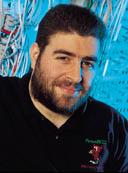 .
Yes I've got the great black FreeBSD polo !!
This is a fairly new photo (2002) with my rollerblades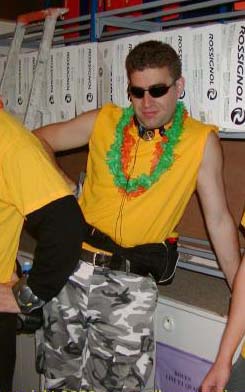 .
If you come to Paris and want to discover my city with a cool guide and your rollerblade, drop me a mail !!! We can go to the Friday Night Fever or even to the Sunday Rollers and Coquillages(where I'm a member of the staff team) ballad.